Erika Lust Streaming Platforms
November 20, 2023 by Brian
Maybe you've heard of us; maybe you haven't. We're ERIKA LUST, the company behind the acclaimed adult film director Erika Lust. We specialize in cinematic adult movies shot from the female and queer gaze and made with an ethical production process. We are not what you think of when you think of 'porn'; we aim to make hot, erotic movies that show relatable sex and bodies. We are creating a sex-positive space for all genders to reclaim their sexuality, pleasure and desires.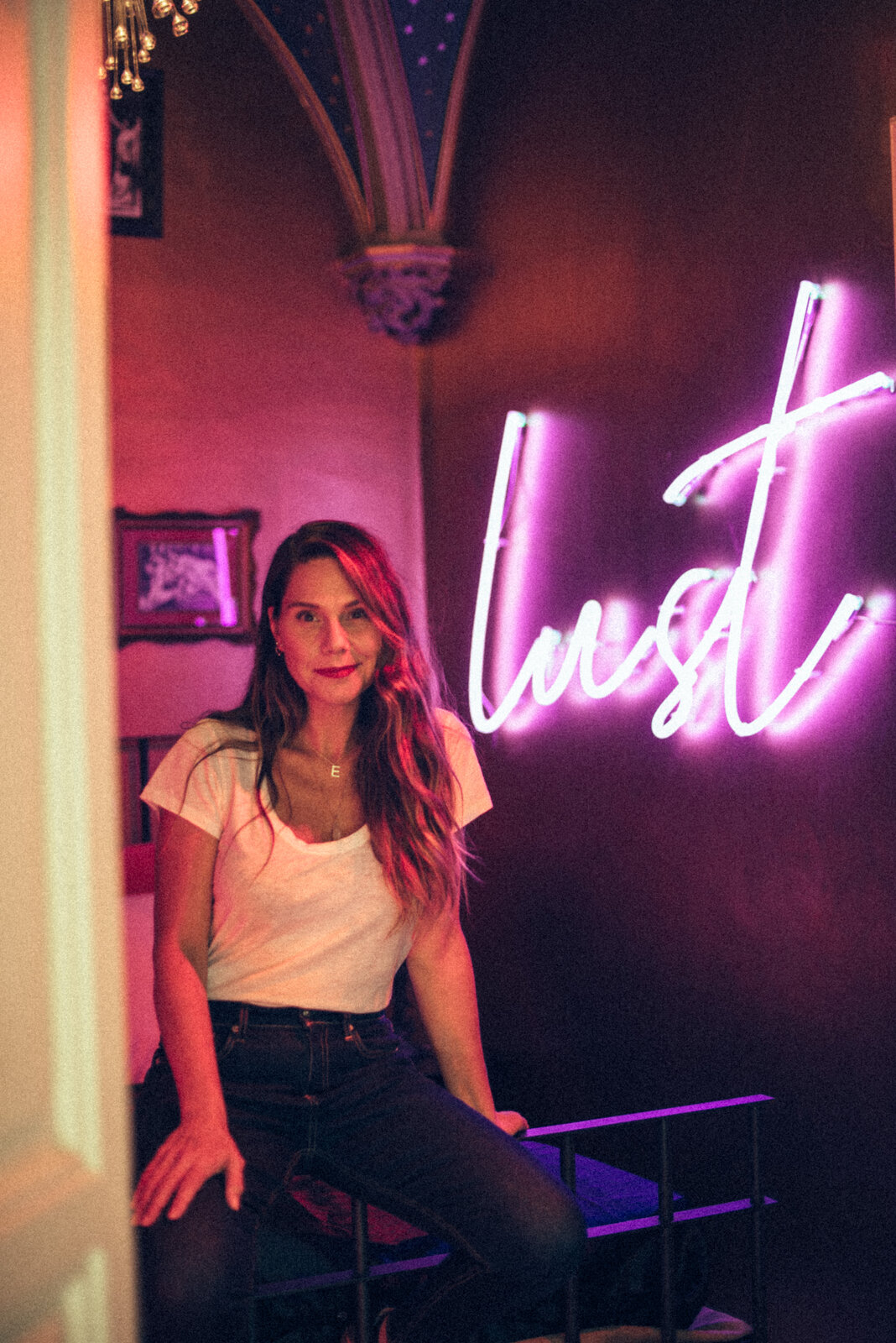 We are proud to present our incredible streaming platforms:
Anonymous members of the public submit their sexual fantasies and experiences, of which Erika and guest directors select the best each month to interpret captivating and cinematic explicit films that portray sex and sexuality as healthy, fun and joyous parts of life. All the movies go beyond traditional gender roles and well-worn stereotypes, challenging the limits of fetish, desire and intimacy.
Lust Cinema offers plot-driven original features films and series starring popular adult performers from the US. It aims to give space and bigger budgets to female directors who want to create movies and series that are outside of the adult industry standards. It explores character development and plot on a much deeper level, capturing all the feelings of sex, passion and pleasure.
Else Cinema is the Erika Lust soft edition for those who don't feel 100% comfortable with porn, but don't want to give up teasing their erotic fantasies. Each film is an erotic yet raunchy exploration of sex and sensuality that will spark your imagination with suggestive shots and mind-bending cinematic stories.
If you want to get to know us more, what better way than watching our best films? You will see that no matter how different, there's something distinctly unique with Erika Lust productions. Attention to aesthetic detail, cinematographic know-how - all combined with a passion to paint sex in the most genuine and human way possible. We have curated here below 10 of our best-selling movies and series. We hope you enjoy!
1. The Wedding
Ever wished My Big Greek Fat Wedding was sexier? Well, The Wedding by Erika Lust is. Starring Nicole Kitt, Dante Colle, Panterino, Maria Riot, Andi James, Jason Steel, Romy Furie, and Jade Kush, this unconventional wedding follows the bride and groom's story and relationship with their open-minded friends. Once the secret of the couple's pansexuality and the free nature of their relationship is out in the open, passions run high. Will the groom's mother accept her son's sexuality and lifestyle? Will other secret suitors take their chance with the newlyweds? Will the couple's family and friends finally get along? Forever is a very long time, and this unconventional couple wants to make sure they squeeze the most out of this once-in-a-lifetime wedding. It won the 2023 XBIZ Award for "Best Feature Film".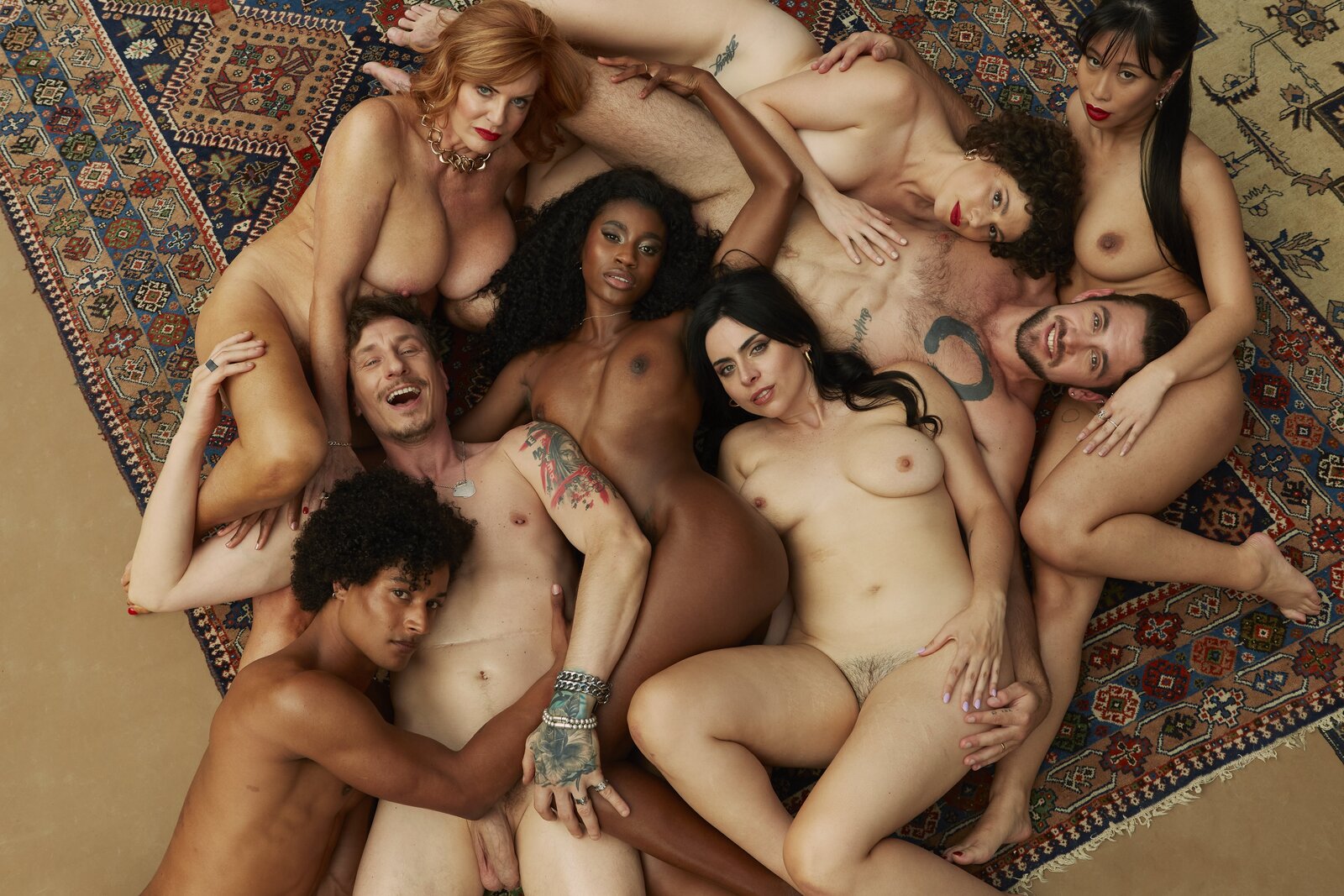 2. When Harri met Sally
Sally arrives in LA hoping to have the perfect weekend seeing all the sites, skating on the boardwalk, and soaking up the Californian sun. When she realizes her rollerblading skills leave a lot to be desired, she begins to lose hope in her picture-perfect LA weekend. But a chance encounter with a local leads to her day shaping up to have more movie magic than she could hope for.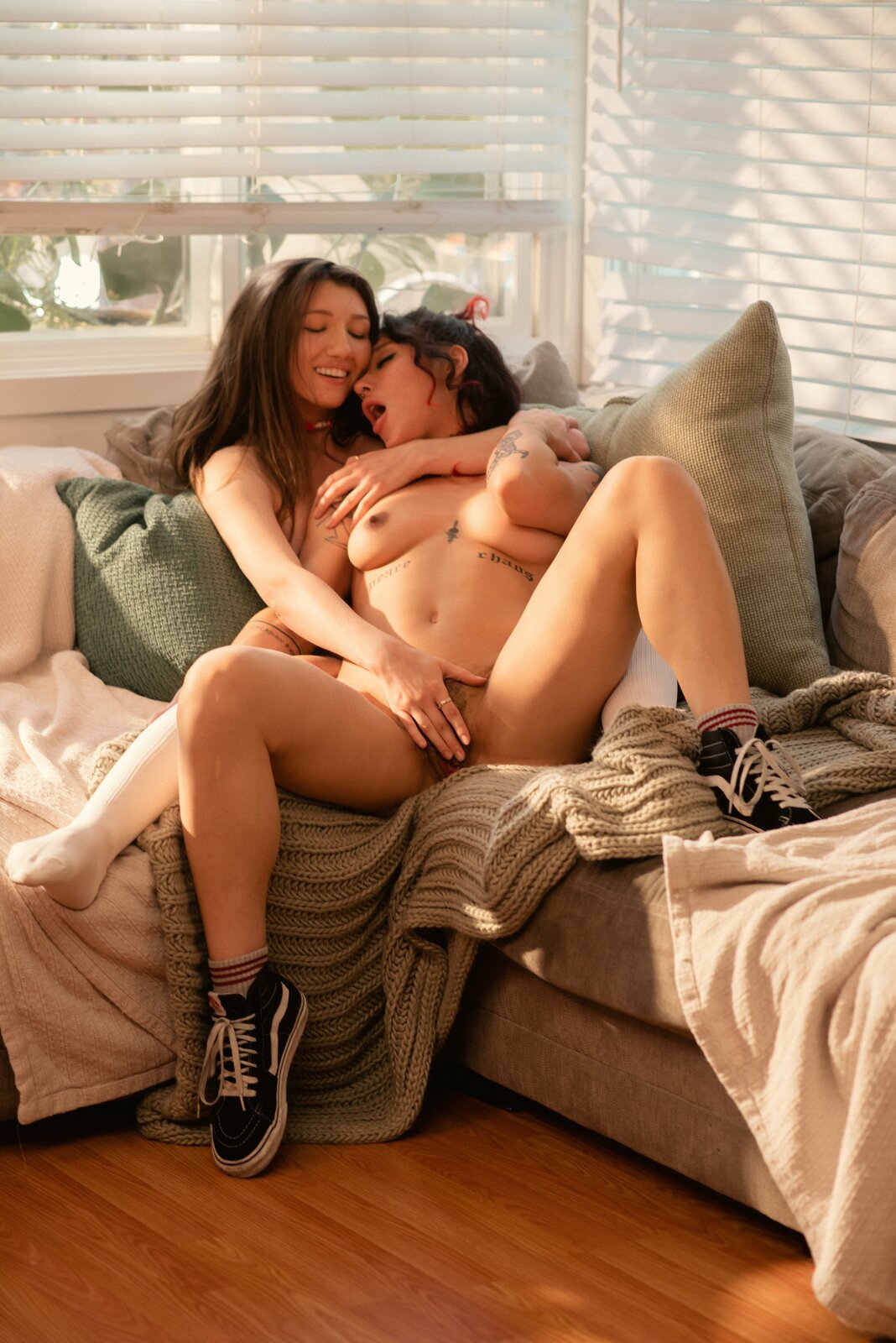 3. Safe Word
This Lust Cinema Original adult miniseries follows Christie (Mona Wales), an uptight theater director who embarks on an unexpected journey into the world of BDSM when a new neighbour, Mickey Mod (played by himself), moves into her building and sparks a dormant desire within her. Unaware that Mickey is a well known adult performer specialising in BDSM, Christie accidentally finds herself in his apartment one evening watching him dominate a blindfolded Julia Roca. Shocked by her arousal towards the scene in front of her, she decides to explore these new sensations and learn more about BDSM – first alone, and then under the direction of a Madame, played by the legendary Nina Hartley. With trust, communication, and respect, Christie finds a place to experience her deepest pleasures whilst showing that there is real power to be found in submission. This is a cinematic, explicit adult miniseries that explores fantasy and desire through a variety of fun and sexy BDSM scenes. From voyeurism and solo play, to a fetish session and a BDSM party, this kinky miniseries will go beyond your expectations and leave you ready to submit. Nominated for 6 XBIZ Awards & Nominated for 2 AVN Awards.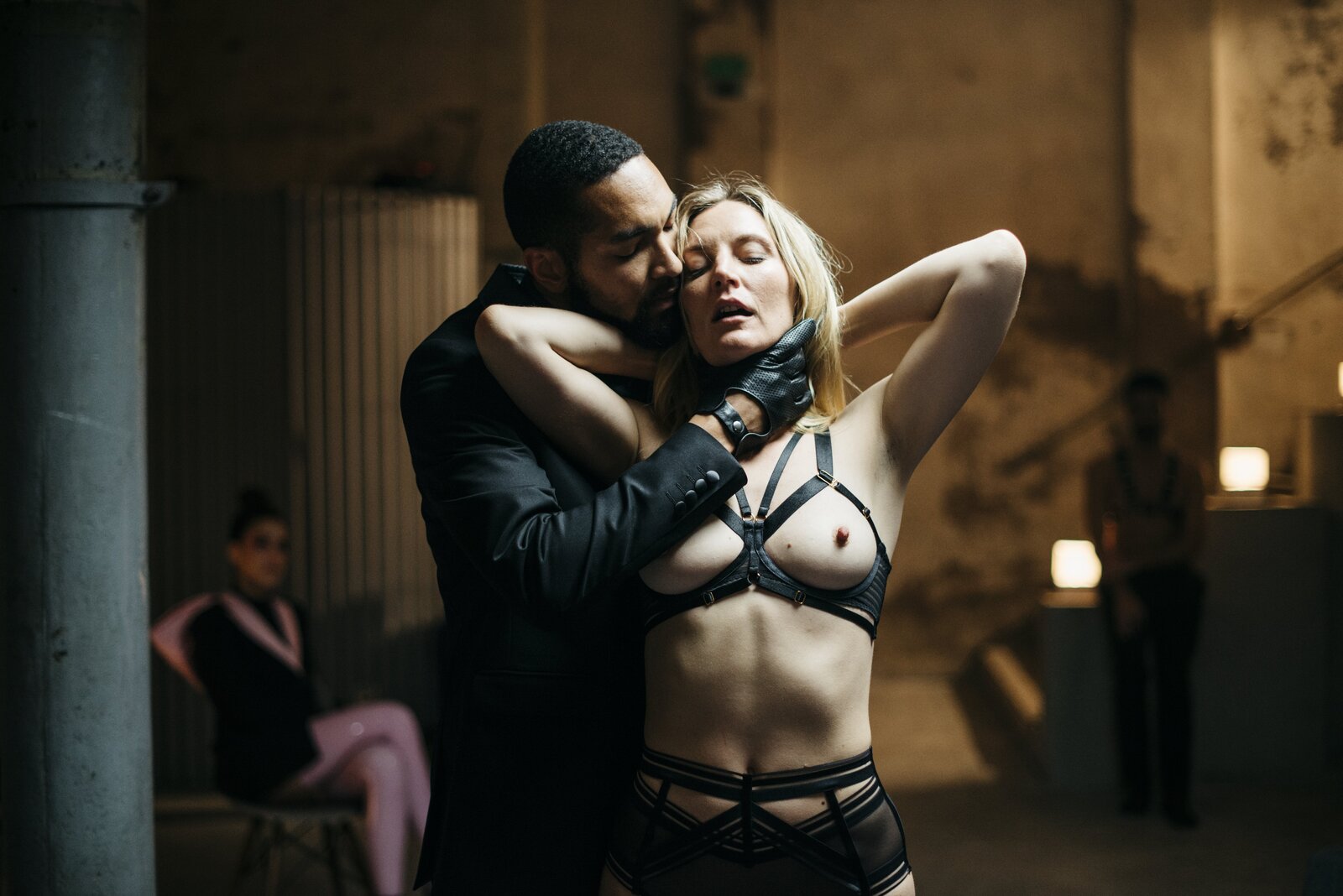 4. Dirty Martini Sex Party
Dirty Martini explores the world of sex parties in the '60s, culminating in a stunning pansexual orgy. Sex parties are not all the same—there are a wide variety of parties, and you should choose the one most suited to your needs and establish your boundaries. There are BDSM-themed parties, fetish parties, dance parties, costume and role-play parties, swinger parties, and much more! And if you are not into it, you can just watch. No pressure is allowed at sex parties, only the liberty to enjoy yourself however you want to. This movie will surely get you in the mood for a dirty martini!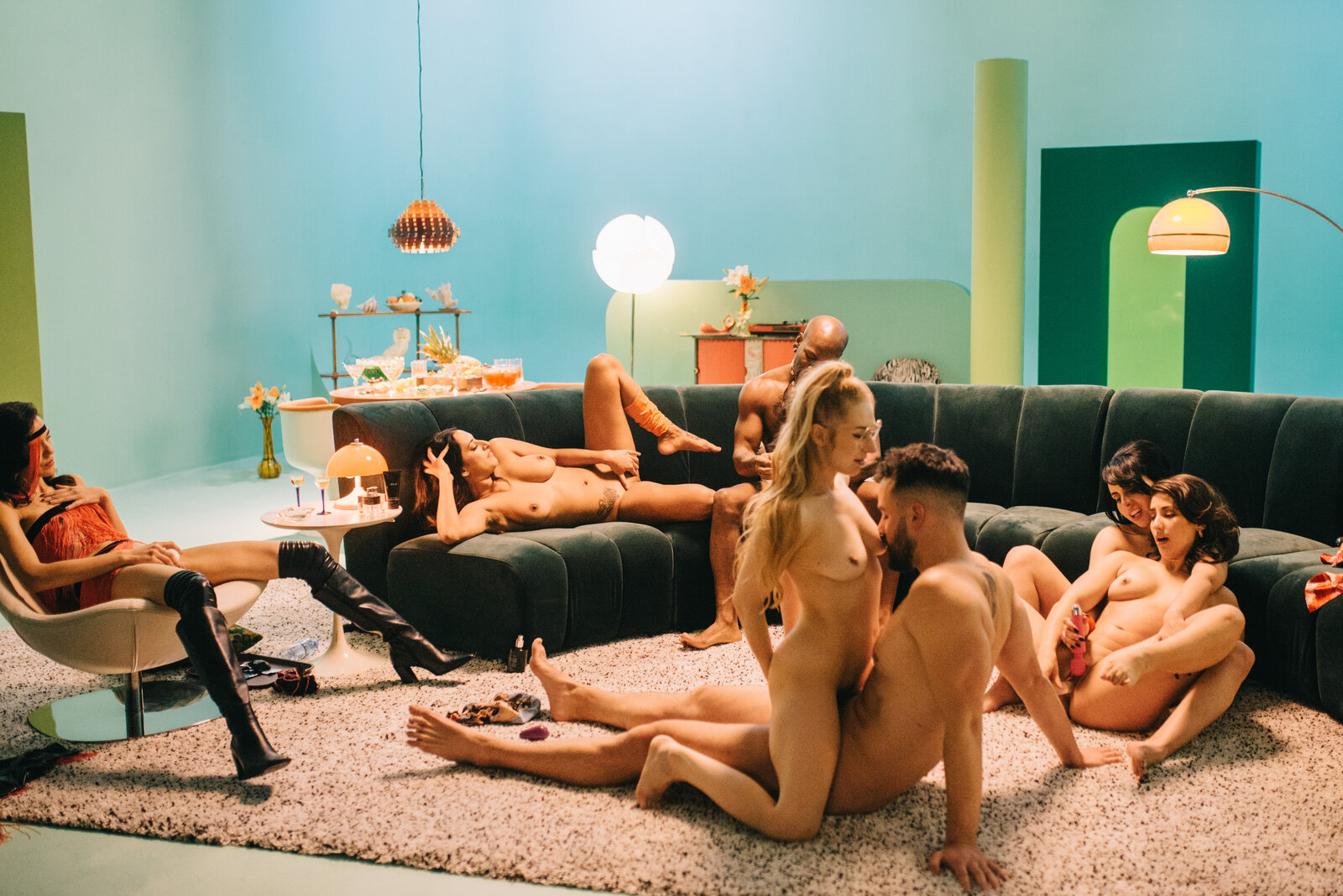 5. Three
Three is more than just a threesome movie; it's a dramatic five-part explicit adult series that explores the joys, trials and tribulations of ethical non-monogamy and the start of a throuple's love story. This is a realistic, multilingual exploration of human sexuality and desire spoken in Spanish, English and Italian, following Ingrid, Andrea and David as they fall in love underneath the Spanish sun. When seduction, romance, drama, and steamy hot (solo, partnered and three-way) sex are involved, defying traditional romantic relationships doesn't come without its own challenges. But Three shows us that loving two people at the same time can be more than just an arousing fantasy.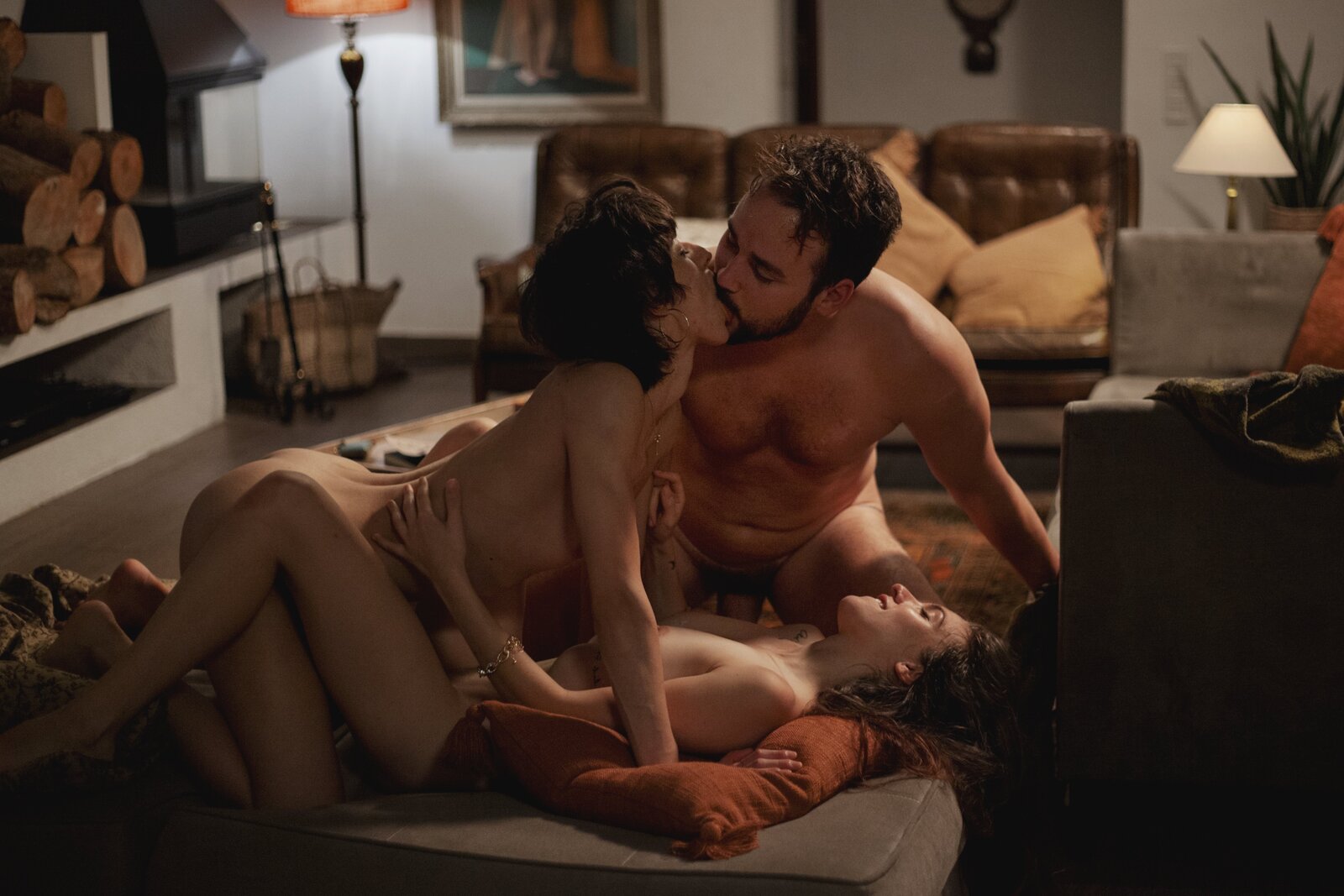 6. Catboy
Follow Marc on his first ballroom experience—a night that will forever change him. Who hasn't fantasized about being brave enough to parade naked and free on a catwalk and still feel sexy? Without fear of being too masculine or too feminine. Marc craves to feel just that. After scrolling through openly racist and femmephobic profiles and bios on a gay dating app, Marc gets a message from his friend Cacao who invites him to join her at a ballroom. Feeling like there's no space for him in the dating scene as a racialized person, he decides to go. Across the crowded room, he meets the attractive Leo, a contestant in the Catboy Sex Siren category he can't stop staring at. Encouraged by his friend, Marc joins Leo on the catwalk, where they share a strong chemistry that doesn't go unnoticed—Marc will fall in love with such a vibrant community: a space for political protest and celebration that finally gives him the space he deserves.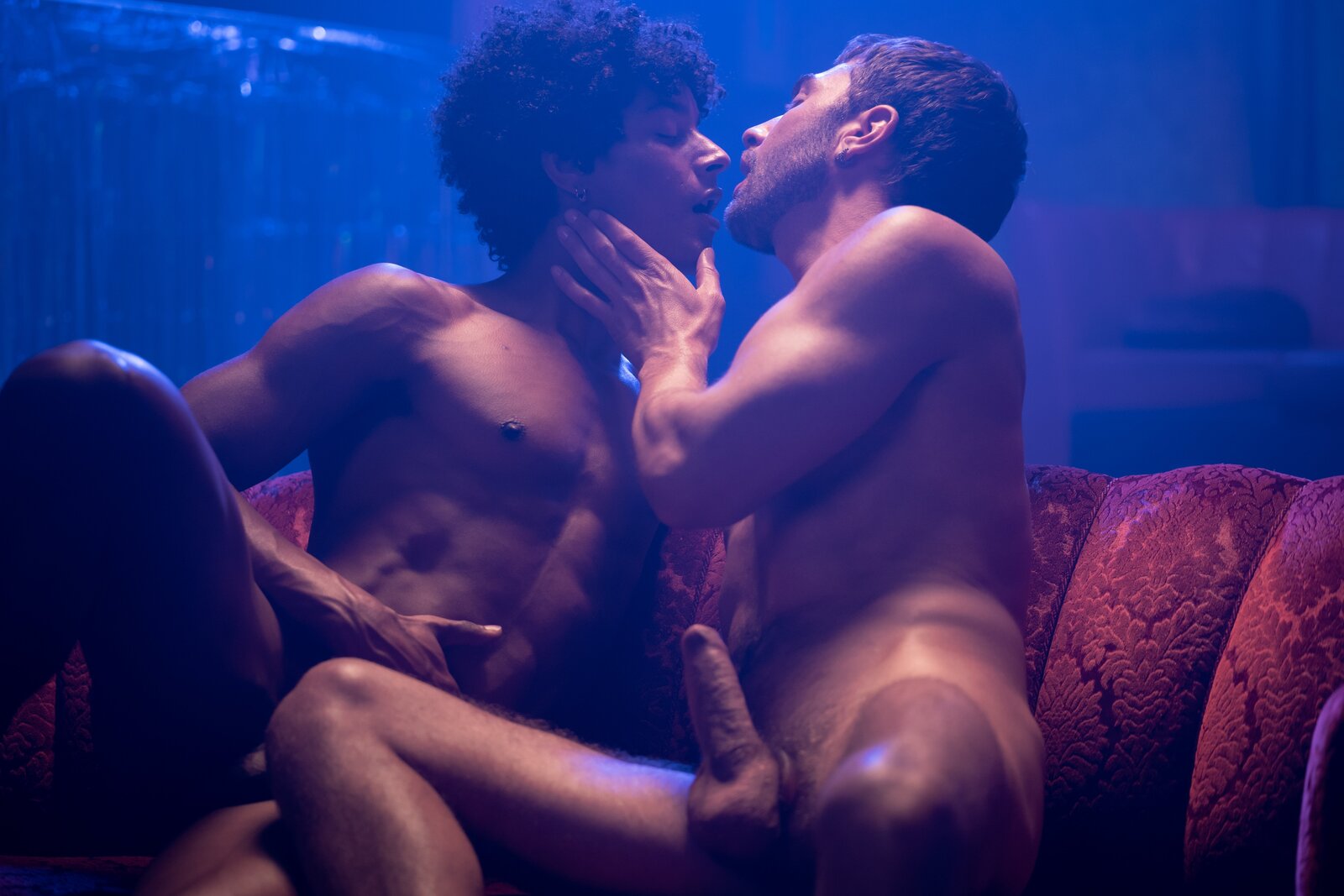 7. The intern
When her younger sister Maddie (Lena Anderson) goes missing in a foreign country after taking an internship for erotic filmmaker Erika Lust, Paisley (Casey Calvert) makes it her mission to find her. Leaving her hometown in the United States for the sensual streets of Barcelona, Paisley retraces her sister's steps to try and find out just where she's gone. Starting with Maddie's roommate (Michael Vegas) before moving on to her colleagues at Erika Lust (Paulita Pappel, Kali Sudhra), Paisley discovers a lot more about her sister than she had bargained for. Will Paisley ever find her sister or will she be lured into the heat of a European summer? This is a tale of sexual awakenings, erotic desire, curiosity and pleasure; this is a summer of Lust.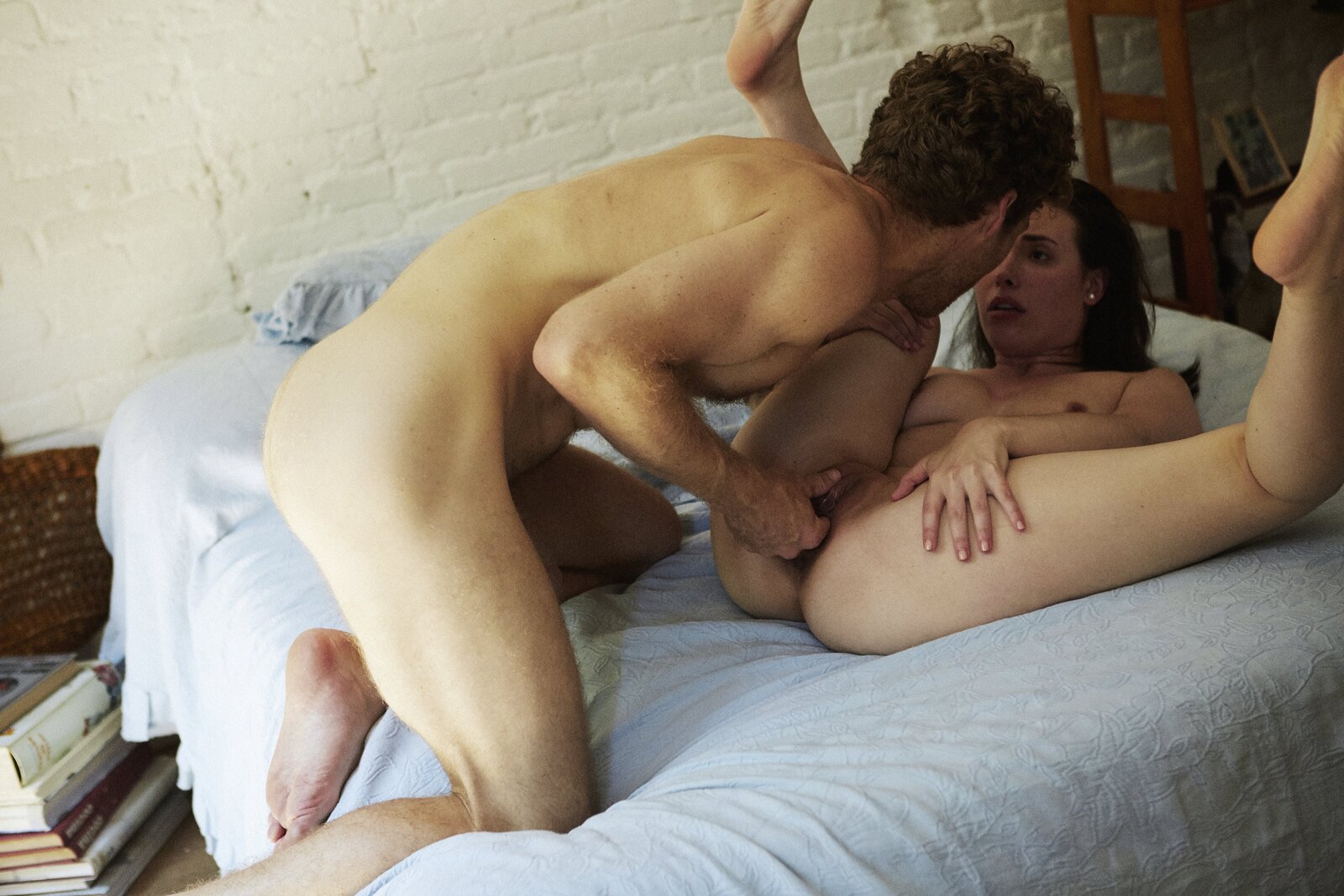 8. Hannah
Follow Hannah on a journey to her subconscious, where through looking at herself, she faces her fears, desires, and prejudices. The strange events accompanying Hannah's day lead her to explore her pleasure with a man and a woman. Unable to tell the difference between her dreams and real life, Hannah learns to embrace her fantasies and let go of her inhibitions and worries. In an enigmatic yet sensual cinematic style, we get into Hannah's head and attend a beautiful adventure of self-exploration beyond pleasure. Life is meant to be enjoyed, isn't it?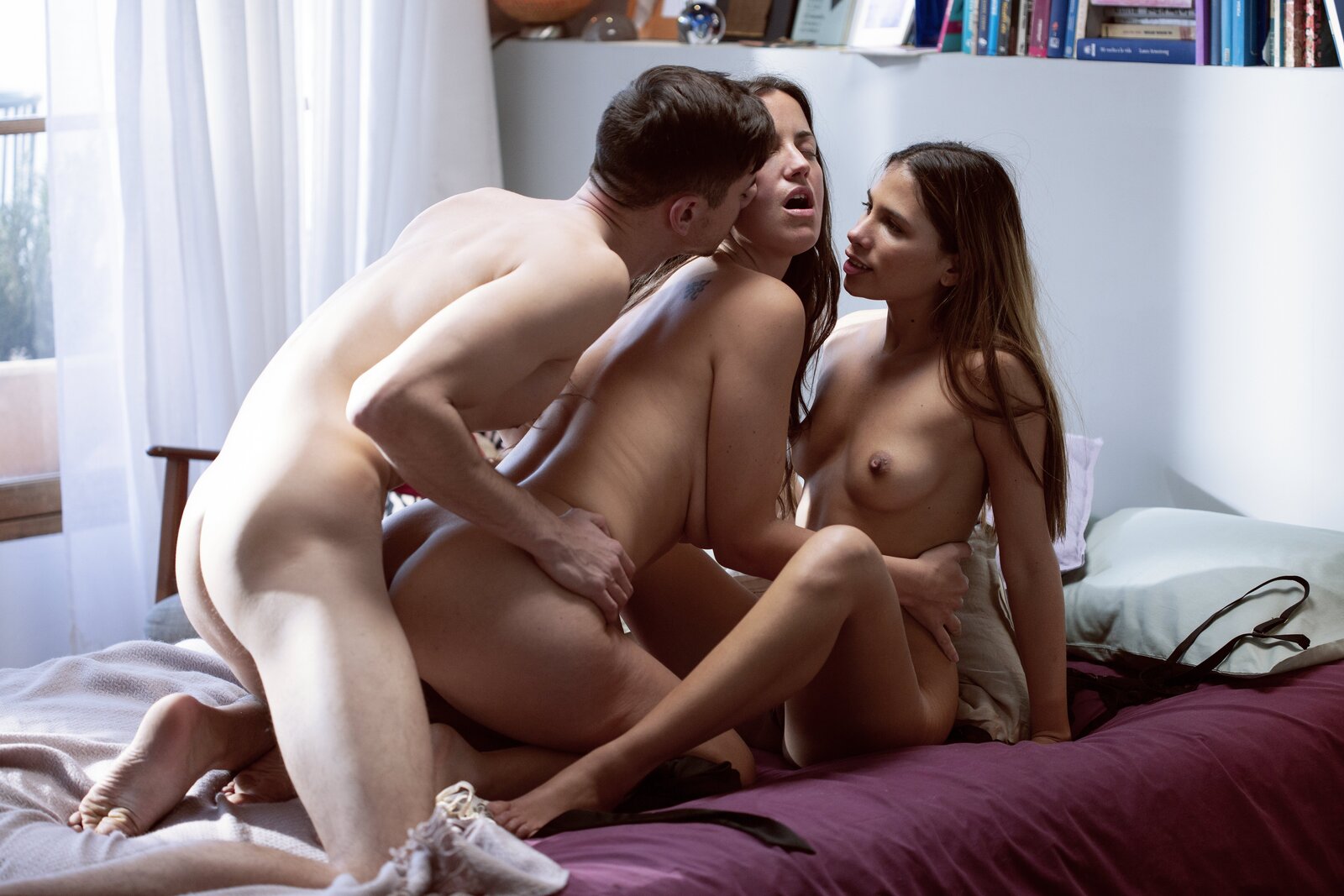 9. Five hot stories for her
Five Hot Stories for Her is Erika's first feature-length work. A compilation of five modern, intelligent, erotic vignettes, this was the film that put Erika on the map as a new leader in adult films for women, and served as a direct challenge to the mainstream industry. In Fuckyoucarlos.com, a soccer player cheats on his wife, who in turn plans exquisite revenge. Something About Nadia interweaves three women's infatuations with the beguiling Nadia, who works in an erotic boutique. Married With Children is a playful story with an intensely satisfying S&M scene between a married couple. Two gay lovers have their final sexual encounter in Breakup Sex. And finally, Erika's sensational debut short film, The Good Girl, completes the quintet.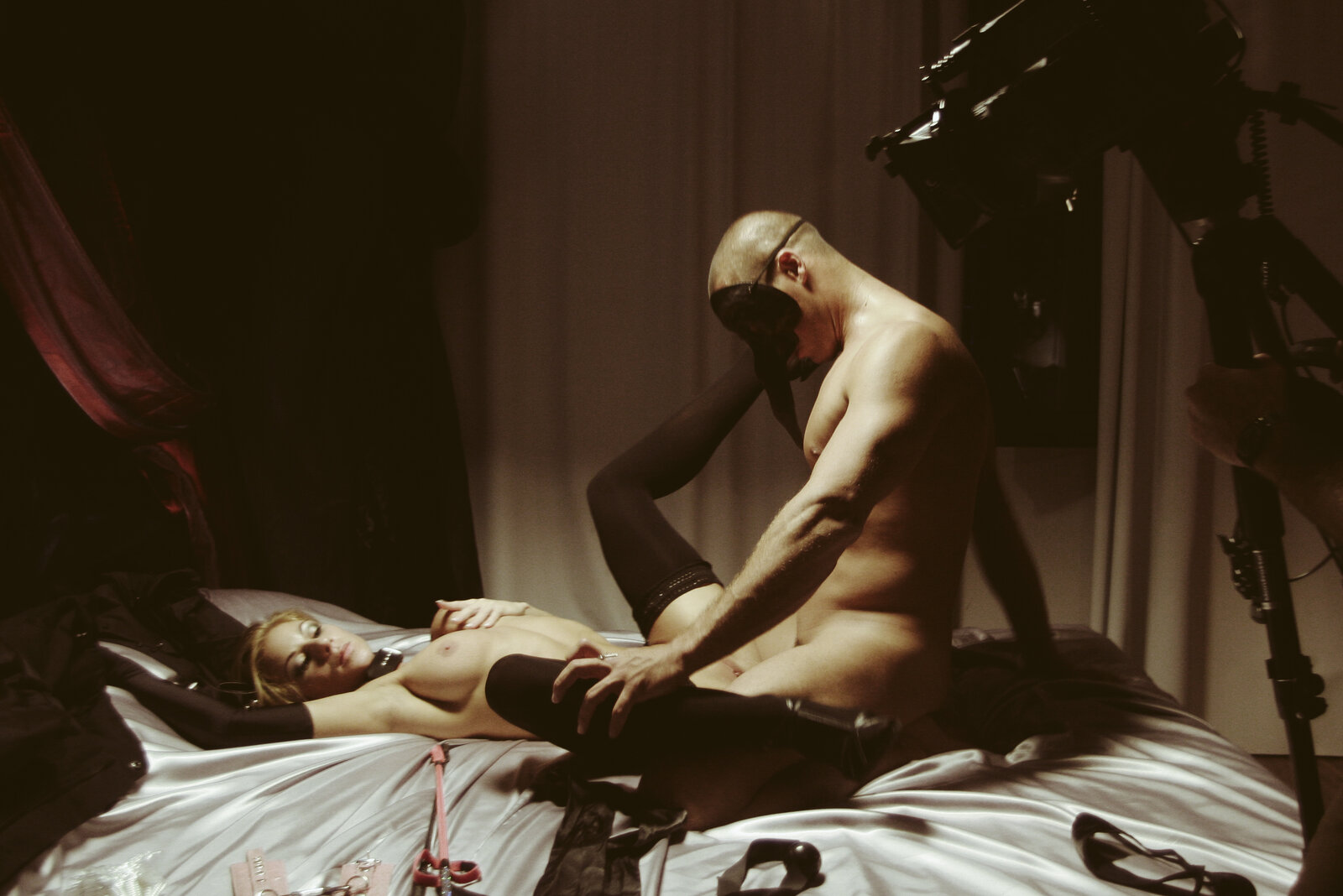 10. A love letter to all those men
An ode to all those men who shared my bed: from those who would stay in till morning to those still yet to come one night. To all those men who once were there and all those who I've yet to meet: the boyfriends, the affairs, the one-night stands, the ones who acted distant, the ones who were too sweet, the ones who liked to hold my hands, and the ones who liked to suck my feet. You may have lasted for over a year or only until the sun appeared, but your beauty stays in my mind. I remember that puddle of chest sweat blending with mine. I still like to dream about the folds of your skin, arms, and elbows, and that dimple in your chin, or when I used to scratch my nails down your back or reached for that juicy butt, taking a bite of that perfect crack. To all those that would stay in bed till morning and all those who are still to come one night, this is for you.