Ellie and Emma In Vacation Hotties: Free Video Teaser from Braless Forever
September 11, 2023 by Brian
Free Braless Forever Video
And we're back with another free video teaser from Braless Forever, the unique film project that features beautiful girls getting naked in everyday places. If you enjoy watching lovely girls going topless and baring their breasts in public you can't miss this site. And when they say "beautiful girls" you better believe it, BralessForever.com features some of the most gorgeous naked women I've ever seen. Watch these girls go topless on the beach, bare their breasts in public places, grocery stores, restaurants and anywhere else you can imagine. It's naughty, it's sexy, and the video is shot in high definition so you get quality full length videos that will blow your mind.
Vacation Hotties
In this week's video teaser, we are treated with a preview from Ellie and Emma's vacation shoot, which is incredible. These two have got to be two of the sexiest nude models on the web, hands down. Ellie Luna, with her large perfect breasts and gorgeous smile is a beautiful brunette model from Ukraine, and has a body most people could only dream of seeing and touching. Emma White is a petite young blonde from Israel with natural small and perky breasts and beautiful blue eyes. These two paired together for a bit of naughty and naked mischief in public proves to be a real treat.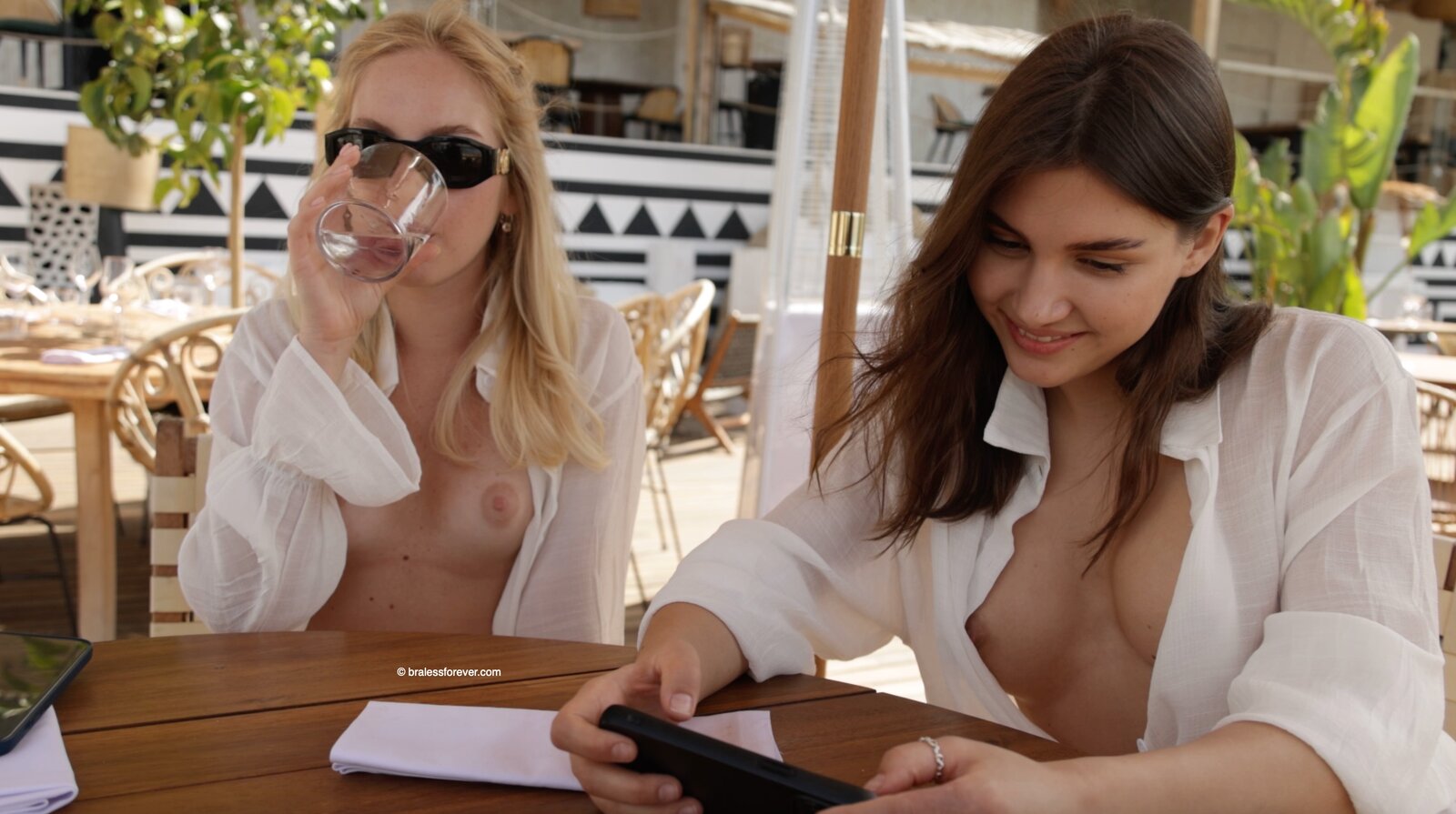 Flashing in Public
Things start off casually with Ellie and Emma enjoying a glass of water at a restaurant outdoors. It looks like any normal day, except these two cuties have their shirts unbuttoned and braless chests visible for anyone walking by to see. Smiling and watching something on their phones, these two seem to giggle knowing the attention and stares they're attracting.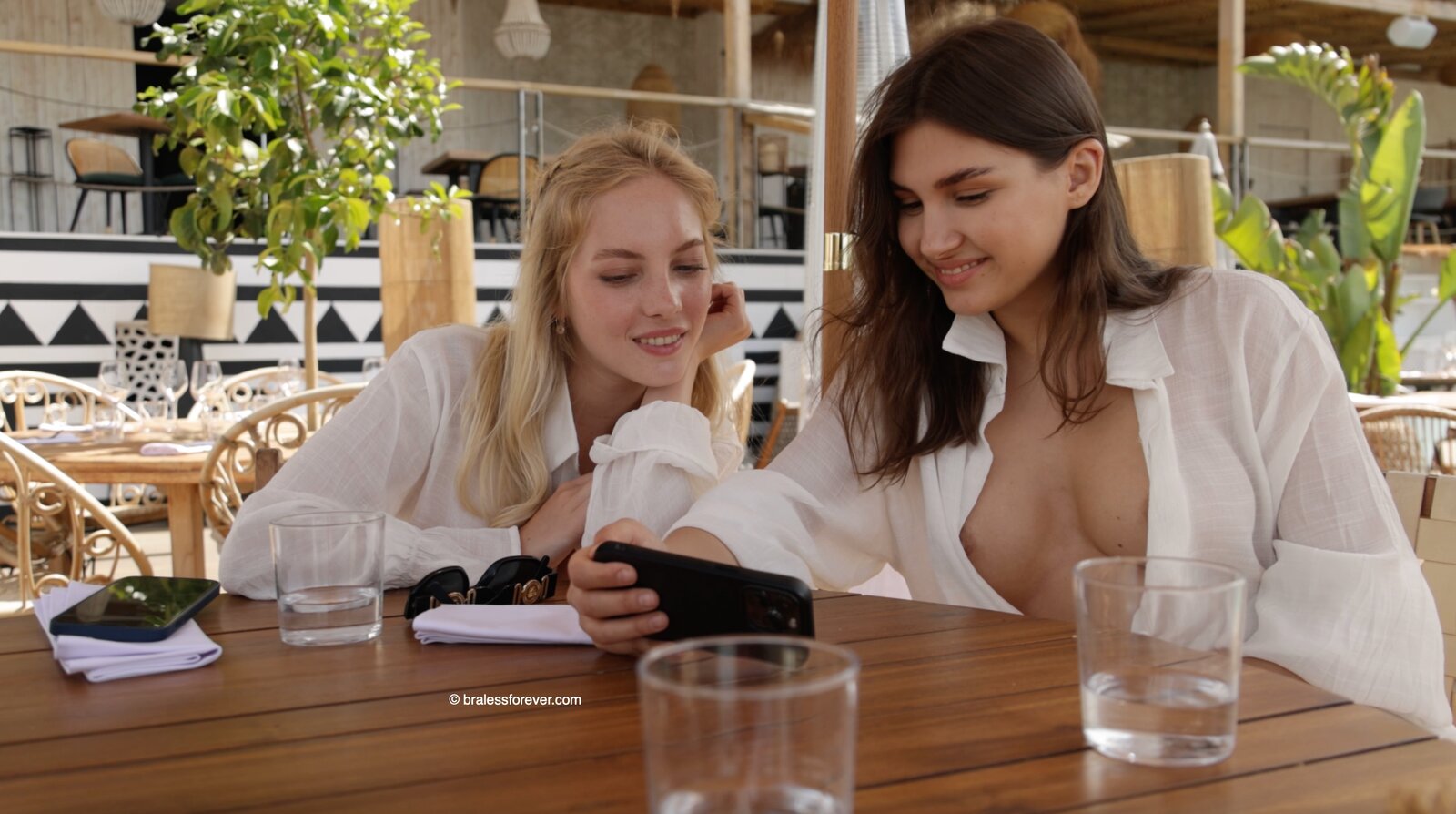 Veggies and Selfpics
Leaving the table and taking a stroll through the market, neither Ellie or Emma seem to be bothered by their gorgeous breasts popping out of their shirts for everyone to see, in fact you can tell these babes really enjoy it. They seem to be getting hot and turned on flashing the boobs in public as they browse through the cucumbers at the market.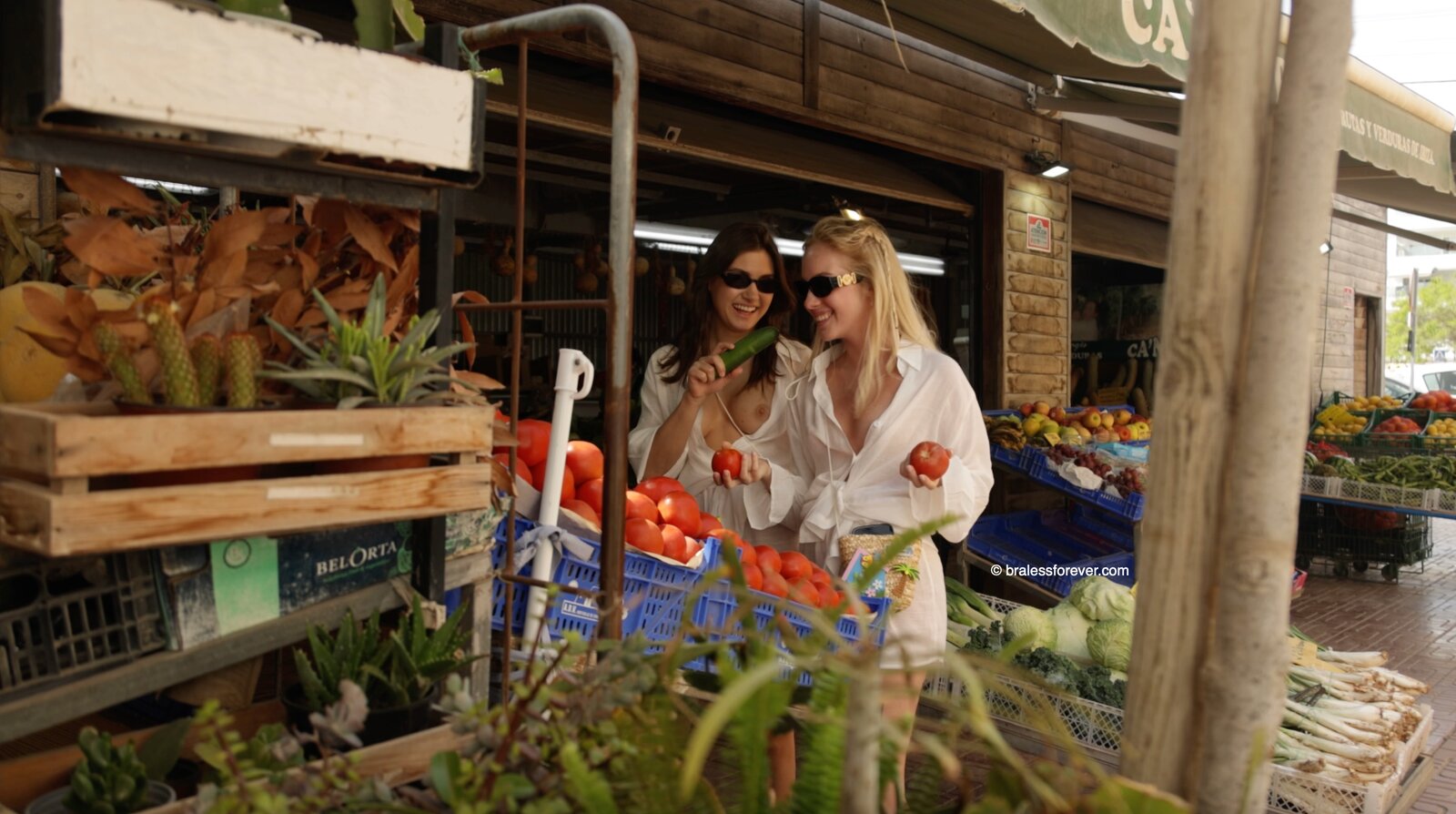 Topless Selfpics
At this point, Emma is so turned on she snaps a few selfpics with Ellie behind her, bare chested and on a public street in front of a store. I'm sure the employees enjoyed the nice view.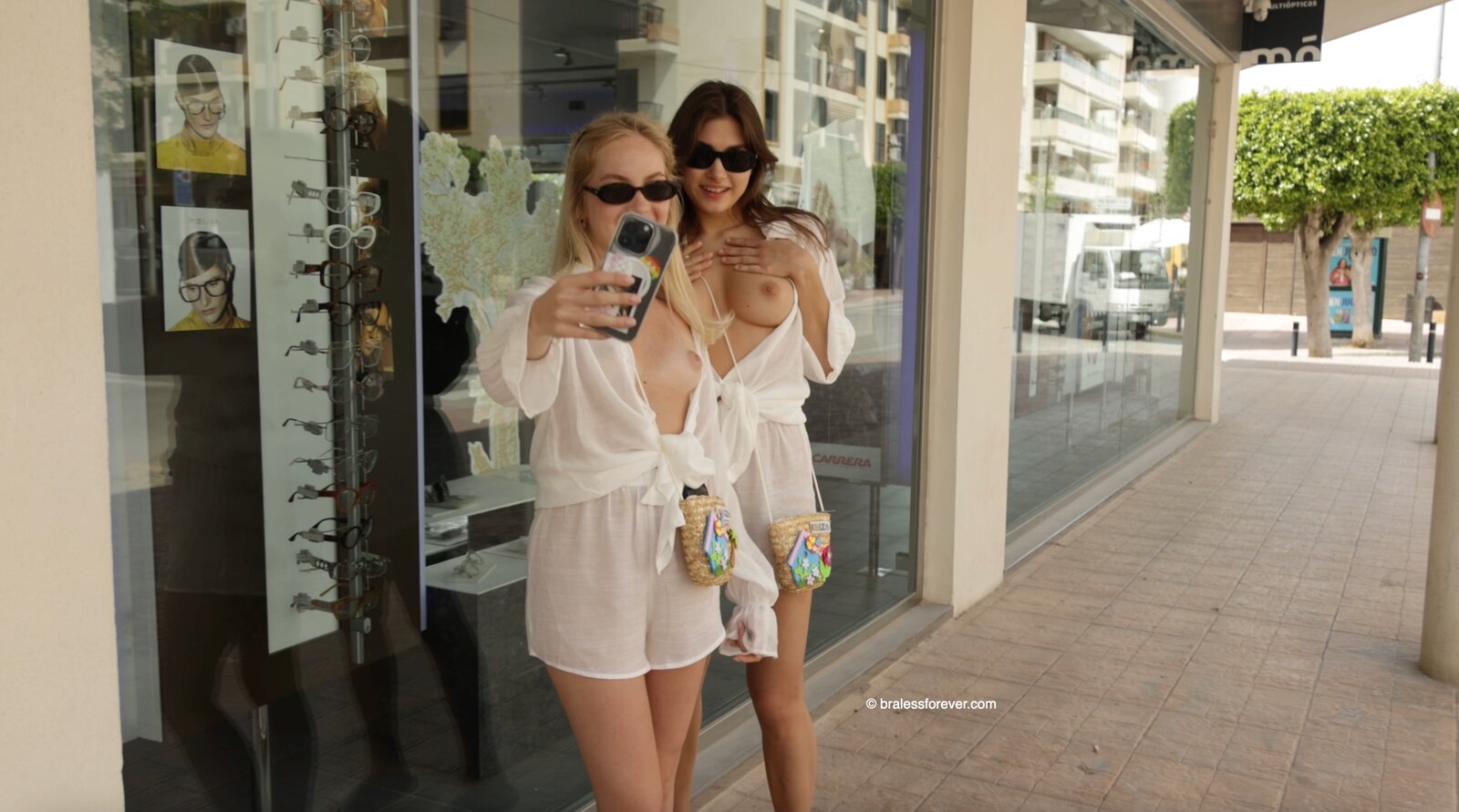 Enjoying the View
Ellie and Emma find themselves on a pier over the ocean, and with the sun beating down on their half naked bodies, these two smile as onlookers pass by, completely confident in their skin.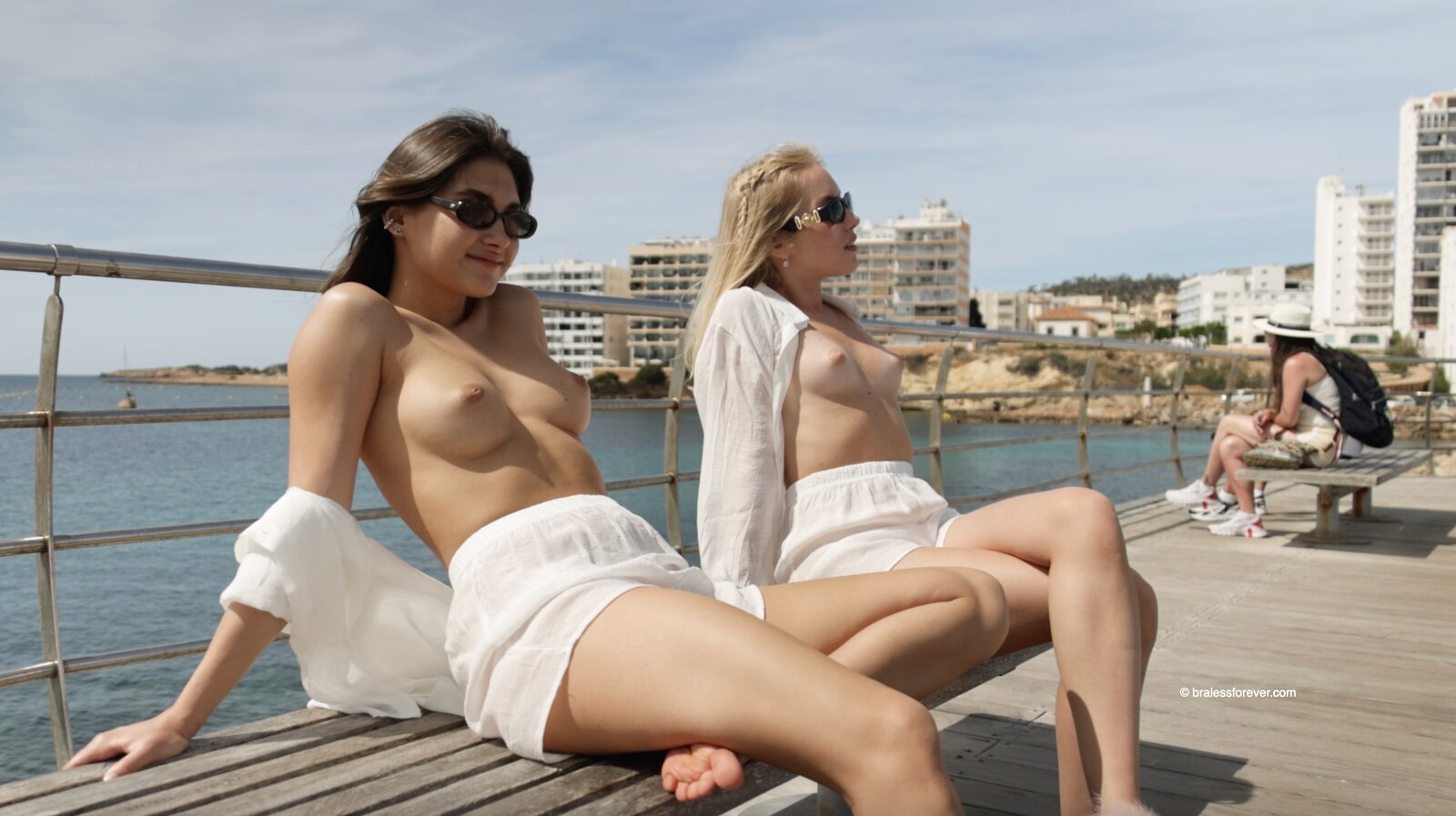 Kissing and Tan Lines
At this point, there isn't much left for these two hotties to take off, and they do just that, pulling down their bottoms and revealing their shaved pussies and tan lines for all to see. Turned on by their display of public nakedness, they began kissing and touching each other's breasts.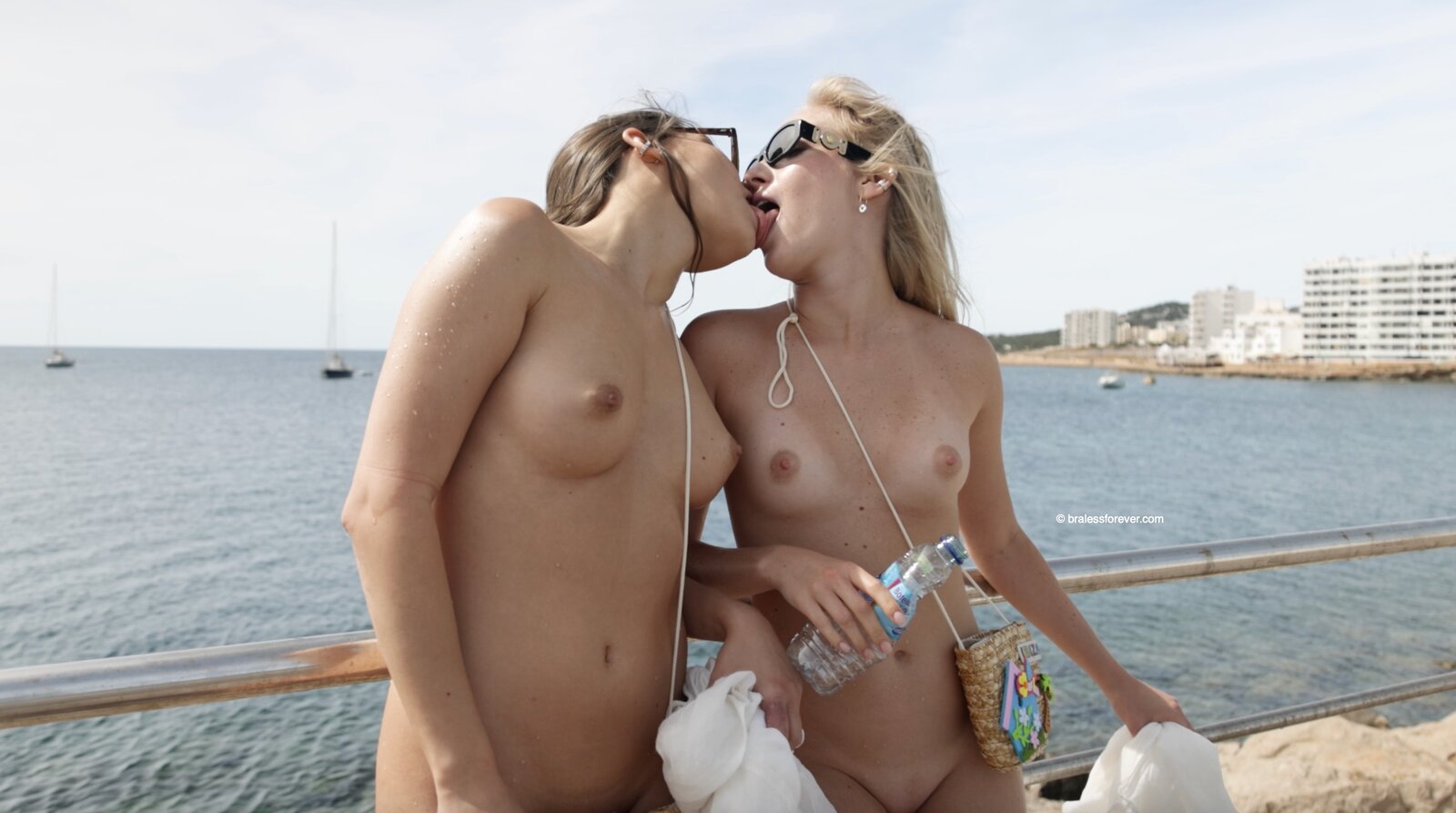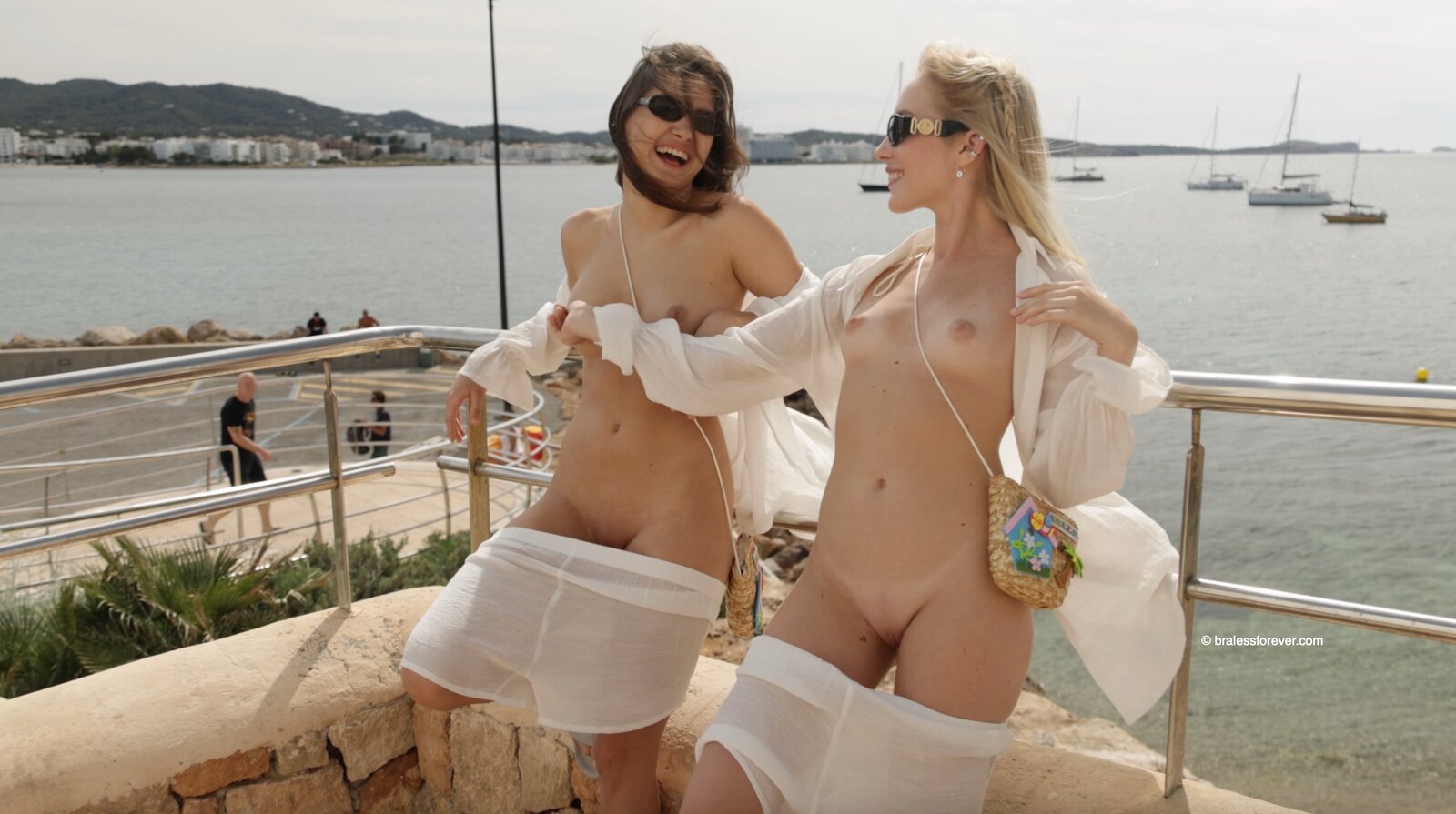 Conclusion
If you've enjoyed this week's sneak preview from bralessforever.com, then you've really got to go and treat yourself today. Memberships are inexpensive, billing is discreet and you can cancel anytime. As a member, you get to watch and download the full length version of this video in 4k. What are you waiting for? Go check out Braless Forever today and make yourself happy.